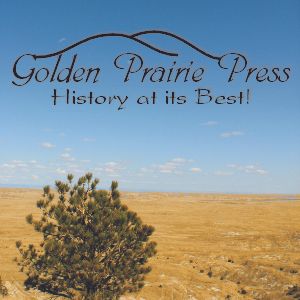 I received
Digital Heroines & Heroes of the Past; American History
by
Amy Puetz
and
Golden Prairie Press
to review.
I received two ebooks, part 1 and part 2 covering the time period 1000 to 1837; and time period 1837 to the present.
I also received the Historical Skits book to review.
The entire curriculum includes the two ebooks I received, the Historical Skits ebook, Sing Some History CD and Listen to Some History mp3 CD for $98.99.
An additional materials CD is available that includes timelines, color pages, and other activities.
In specific units there is a literature component where one of five literature books can be read by older students or used as a read aloud for younger students.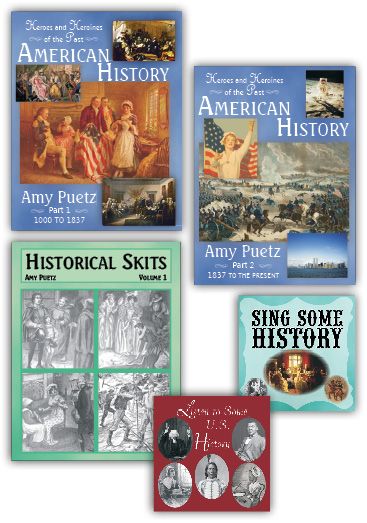 The chapters include small snippets of information which for an older student is good for an introduction to the material.
Since we will do a more in depth study in high school, I felt the information was sufficient.
Part 2 starts with Section 16 and ends with Section 30.
Each section contains about 5 lessons.
Each lesson has about a one page synopsis of the topic for 1-2
nd
grade, then three to four page summary for 3-6
th
grade.
Following the lesson are a few reading comprehension questions and my favorite section the 'Writing Topic' section.
There is also an 'Examining Historical Art' section where your student answers a few questions about the art picture shown.
There is a scripture memory verse at the beginning of the section to ponder and recite before starting the next section.
There is a beautiful curriculum outline
here
, all fixed up in a grid just like I like it.
There is no guess work.
You get a snapshot of the entire year; the topic for each lesson, activities scheduled (craft, cooking, writing assignment, game, etc.); any literature assigned, and the color page assigned.
My girls took their end of year testing and realized there were a lot of American history questions they could not answer.
When you do history chronologically that will inevitably happen.
My younger girls did ancient history this year and geography last year.
We don't begin American history until high school so I gravitated to ebook 2 which included more modern history.
I don't typically like to do more than one time period in a given school year but what could it hurt to do a unit study on American history?
I started with Section 24 to begin a study of World War I.
I had planned to start with World War II but after listening to my youngest daughter tell me all she knew about World War II, I decided to start with World War I.
I printed each section for my daughter to read choosing which extra activities I wanted her to do.
I favor writing assignments and she always enjoys the baking assignments.
Where lessons included sheet music for the piano we always tried those.
My daughter has three years piano experience.
The writing prompts gives me great insight into her comprehension of the material introduced.
Another favorite part of this curriculum for me is video suggestions.
We like viewing videos as it relates to what we are learning in our homeschool.
Overall, I like this curriculum the way we are using it, as an introduction to American History.
I don't think it is strong enough for older students as a stand alone curriculum but is good for younger students.