To really wrap your mind around a curriculum one has to read it, study it, and then read it again to really get a good grasp of it.
Once I wrapped my mind around
CreateBetterWriters'
program it is really simple and easy to implement.
According to CreateBetterWriters,
"The goal of this program is to give home school parents a single writing program that can be used with multiple grade levels simultaneously. This system is so easy to manage that you can use it to teach several students at once, whether they are at different stages in their writing development or all at the same stage. It is so comprehensive that your students will enter college with outstanding writing skills."
CreateBetterWriters
intrigued me because they insist that you can use their program regardless of any writing curriculum you already use.
I have a few writing curriculums on my bookshelves but I don't use any of them in full.
I take bits and pieces from each to teach my kids to incorporate in their writing.
To start I asked my students to write a paragraph about one event that happened this summer.
I found that my rising 6
th
grader and rising 8
th
grader have a pretty good grasp of good paragraph writing.
My challenge is restricting them to only writing 5-7 sentences for each paragraph they write.
This is especially true of my 6
th
grader who I believe needs to be in a creative writing class.
Her imagination is so active that her writing lends itself to story telling.
But for academic writing the CreateBetterWriters "way" is good for honing in her tendency to ramble.
Writers need to learn all types of writing and CreateBetterWriters teaches simple paragraph writing and essay writing in a straightforward manner.
It keeps students focused – one main idea at a time throughout their writing.
While other writing programs focus only on technique and style, CreateBetterWriters helps students to put words on the page in a meaningful way.
I like that.
I even typed out the formula outlined by CreateBetterWriters for paragraph writing and glued it on construction paper as a focal point for my students for this coming school year.
Since my kids have the basics down it is fairly easy to expand the paragraph formula to teach writing a 5 paragraph essay to include an introductory paragraph and a closing paragraph.
The curriculum for essay writing even includes a pacing chart and detailed lesson plans so you know what skills to work on from Day 1.
You can progress at your own pace until your students master all the steps for writing an essay.
The basic format can then be tweaked to write other types of essays – persuasive, research reports, etc.
Once your student has mastered the basics you can work on the "bells and whistles" that give writing its unique style.
The appendix includes essay topics to give your student more practice, assessment sheets, and worksheets to work on the different skill areas.
My kids have had a lot of experience with writing so many of the introductory skills come easy to them.
They know how to better their writing as well with different style tricks, though I have to often remind them of that in the revision process.
We will linger on developing better introductory and closing paragraphs before venturing into some of the more advanced skills.
The Home School Writing Action Plan
helps you to see the entire plan and how all the different pieces work together.
It outlines the products and tells you which books to use when and the skills that are taught in each resource.
It also includes a Pacing Guide starting in Grade 3 and ending in Grade 12.
Many writing programs do not show you where you are going or where you will end up.
You will have no doubt with this resource.
The Home School Writing Action Plan
is $19.95 (softcover) or $15.95 (eBook)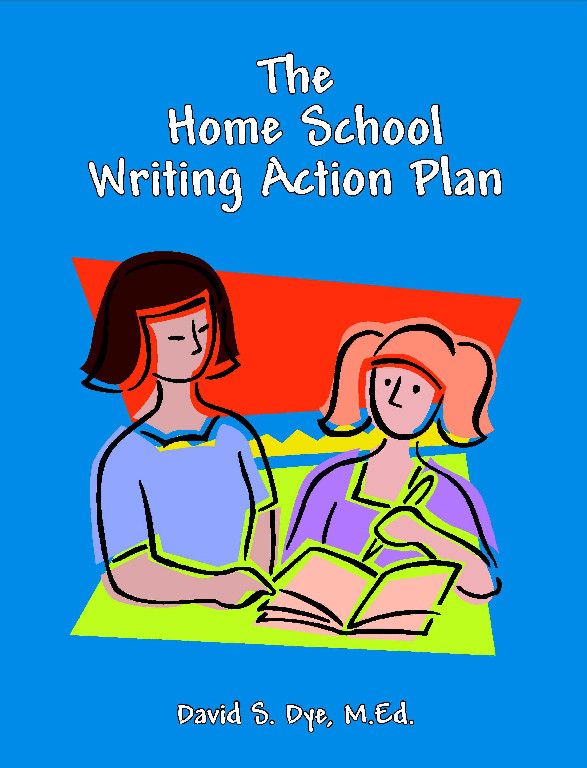 The Complete Writing Program is $59 (softcover) or $54 (eBook) and each purchase includes a free ebook for How To Teach the Five-Paragraph Essay ($17.95 value).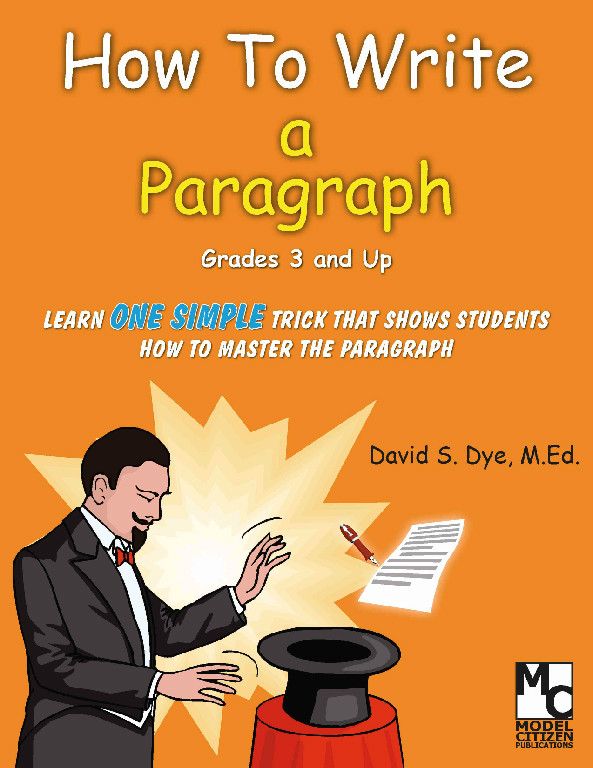 How To Teach the Paragraph
is offered as an eBook only for $7.99 or free with the Complete Writing Program or the Five-Paragraph Essay.
Of all of the writing programs I have or have looked at briefly, CreateBetterWriters is the simplest to implement!
It is so simple I have to ask myself why all programs don't start this way.
By first teaching from the very simple building block of the paragraph, every other piece of writing builds on this block.
I will be pulling out these resources throughout our school year as my middle schoolers continue to enhance their essay writing skills.
See what my "crew mates" thought of CreateBetterWriters here.
Disclaimer: As a member of the TOS Crew, I received this product, at no cost to me, in exchange for my honest review. All opinions are mine.