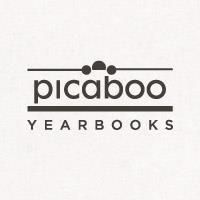 Picaboo Yearbooks
is a fun product to review.
I received an opportunity to use their online web-based program to create a 20 page softcover yearbook for review.
I worked on my yearbook for 2-3 hours the first time I logged into their program.
There is a 3 minute tutorial to show you how to get started.
Additionally, other tutorials are available to walk you through other aspects of creating a yearbook.
I used what I learned in the 3 minute tutorial to get started. Thereafter, I opted for the trial and error method to create my yearbook pages.
Initially 20 pages didn't seem like a lot but it was a challenge for me to find pictures to cover one academic year.
Instead, I created a book that covered our entire homeschooling journey from the beginning of 2010 until the present.
I was quite pleased with the outcome.
My favorite part was choosing backgrounds for my pages.
The product included page layout suggestions or you could create your own. I primarily created my own custom pages but used one or two of their designs. All of my changes were saved with ease. I could log in and out of the program at my leisure to complete my project. I just started off where I left off from my last log in. Once I was sure I was finished with a page I could "lock it" and when all pages were reviewed and locked my yearbook was ready to submit for printing. It really is that easy.
Picaboo Yearbooks
asks for a three week turnaround for the product to be delivered but I received my product in a few days after submitting it.
I received a great quality product. The kids and I were all pleased with the finished product.
Picaboo Yearbooks
are sold in hard cover starting at $18.49 for 20 pages;
softcover starting at $8.99
for 20 pages; and eYearbooks which are free to schools. Shipping on your order is $8.99. There are many additional features that are beneficial to schools when creating yearbooks like having multiple people working on the yearbook at the same time for collaboration within one yearbook project.
If you take quality photos (which I do not) and have a good sense of spacing (with words and texts) you can really create a high quality project. Even though I was pleased with what I created, with a little more time I could have improved my project more.
Picaboo Yearbooks also has many other products to include photo books, cards, and calendars.
The challenges I faced while working on my yearbook included the following:
I would like to flip between pages without going back to the Home page that list each page of the book.
I would like to move photos around between pages.

I felt locked into my choices because I had to identify section names before I could work within the yearbook.

Ideally, I would like to put all of my photos into one central location then drag and drop them where I want them in the yearbook. In this way, I can decide the theme of my particular page and name the section after I've decided on the layout of the page.
I would like a preview button for each page of the yearbook.

I didn't like to go back to the home page to preview and look through the whole book instead of one page at a time.
Making the changes I suggest above would render the product more user friendly. I could definitely see myself using this product again in the future perhaps creating a senior yearbook for my graduating student.
Click to
read more reviews
from the Schoolhouse Review Crew.